Message from Dean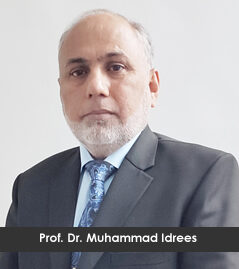 The Faculty of Social Sciences is the academic heart of Quaid-i-Azam university. Fifteen teaching departments / schools / centers / institutes and more than 3400 students makes it the largest faculty of university. Over time, the faculty has expanded both in terms of disciplines and degree programs. We offer degree programs in the disciplines of Anthropology, Area Studies, Asian Civilizations, Business studies, Defense & Strategic Studies, Economics, English, Gender Studies, History, International Relations, Law, Pakistan Studies, Political Science, Psychology and Sociology.  In early 1970's the Faculty of Social Sciences was confined to M.Sc. programs only, later we started offering degrees in M.Phil. and Ph.D. Now with new dynamics of education our M.Sc. program is replaced by BS (4 years) degree program. However, students perusing two years BA / B.Sc. or equivalent can join our BS (4 years) program through lateral entry in 3rd year of the program.  It is pertinent to mention that our Schools of Economics and Management Sciences are pioneering in launching BS programs in Quaid-i-Azam University.
Our faculty comprises of dedicated, qualified, and passionate academicians with diversified skills who are committed to provide high quality education. They are publishing in reputable national and international journals. In addition, our faculty actively contributes in knowledge dissemination through conferences, workshops, and seminars. Many of our departments have established strong links with industry and we are working for further strengthening these linkages. We are always keen to explore new ventures to disseminate knowledge and generate debates. In this regard four research journals are already launched and we are working on another, moreover soon we plan to initiate 'Social Sciences working paper series' which will be an excellent platform for our students and new researchers to share their research work.
The graduates from social sciences are serving at key positions in reputable organizations across the globe. Many of them hold the key positions of major influence in the society, they are serving for Government of Pakistan in various capacities.
Prof. Dr. Muhammad Idrees
Dean – Faculty of Social Sciences