Message from Dean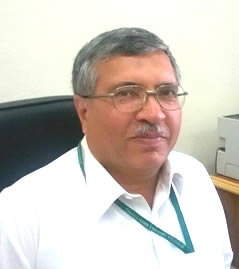 The Faculty of Social Sciences offers a range of degree programs in the disciplines of Anthropology, Area Studies, Asian Civilizations, Defense & Strategic Studies, Economics, Gender Studies, History, International Relations, Law, Pakistan Studies, Political Science, Psychology and Sociology.
Over time, the Faculty has expanded both in terms of disciplines and degree programs. Responding to the signals of public demand, Undergraduate Programs in Economics, Management Sciences, Law International Relations & Politics were launched in 2010 and 2013 respectively.
The School of Economics (previously the Department of Economics) is contributing in the promotion of Social Sciences in its own way. By promoting research activities and establishing links with the commercial/industrial sector it is providing the best opportunities to its graduates to help raise the standard of awareness in the society and lessen the burden of unemployment in Pakistan. The Quaid-i-Azam University is proud of its economics graduates who are at the forefront of all major policy making institutions and are performing their duties in the best possible way.
I am confident that under the dynamic leadership of Dr. Muhammad Idrees, Director, the vibrant Faculty of the School of Economics are doing an excellent and challenging job in not only raising the profile of the Quaid-i-Azam University by publishing both at national and international level but also are helping their students to achieve the bright and successful goals of their life.
Dr. Sayed Wiqar Ali Shah
Dean – Faculty of Social Sciences