Message from Director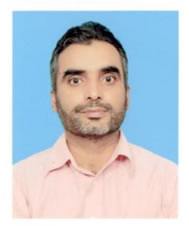 The School of Economics (formerly the Department of Economics) is the first department within Faculty of Social Sciences. It was established in 1967. Initially, it offered M.Sc. degree program which was later consolidated with introduction of M.Phil. and Ph.D. programs in 1978 and 1987 respectively. After more than four decades of public service and nation building, the Department of Economics transformed into the School of Economics (SOE) and launched the BS Economics Undergraduate 4 Years program in 2010. SOE was pioneer in launching BS 4 Year undergraduate program at Quaid-i-Azam University.
At the School of Economics, we strive to maintain emphasis on quality teaching in economic theory and quantitative methods of economic analysis & research in line with global standards of teaching & research in the field of Economics. The School focuses in providing quality education at the Bachelors, M.Phil and Ph.D levels, geared towards developing professional expertise in Economics. Our all regular faculty members are Ph.D. degree holders, which is our distinction in Pakistan. If you find difficulty at SOE, please feel free to discuss. We believe in strong communication between teachers and students. You are the future of the nation and we are the builders of the nation.
Dr. Muhamamd Tariq Majeed
Director