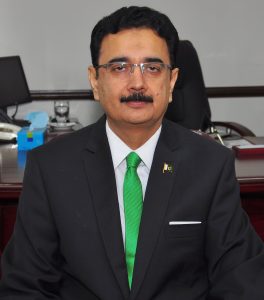 Quaid-i-Azam University is the premier seat of learning in Pakistan, known for its research and excellence in teaching. Consequently ranked top academic institution by Higher Education Commission, QAU has also secured a place among the world's best Universities. Our School of Economics is one of the leading departments of the University, provides opportunity for studying dynamic academic programs and to conduct cutting-edge research. The School of Economics has produced skilled professionals for competitive carriers, placed in universities, government departments, industry and in international agencies. We are committed to provide you outstanding environment to deepen your understanding of economics. On behalf of faculty and staff, I warmly welcome you to the School of Economics and wish you all the best in your Academic endeavors.
Professor Dr. Muhammad Ali
Vice Chancellor,
Quaid-i-Azam University.